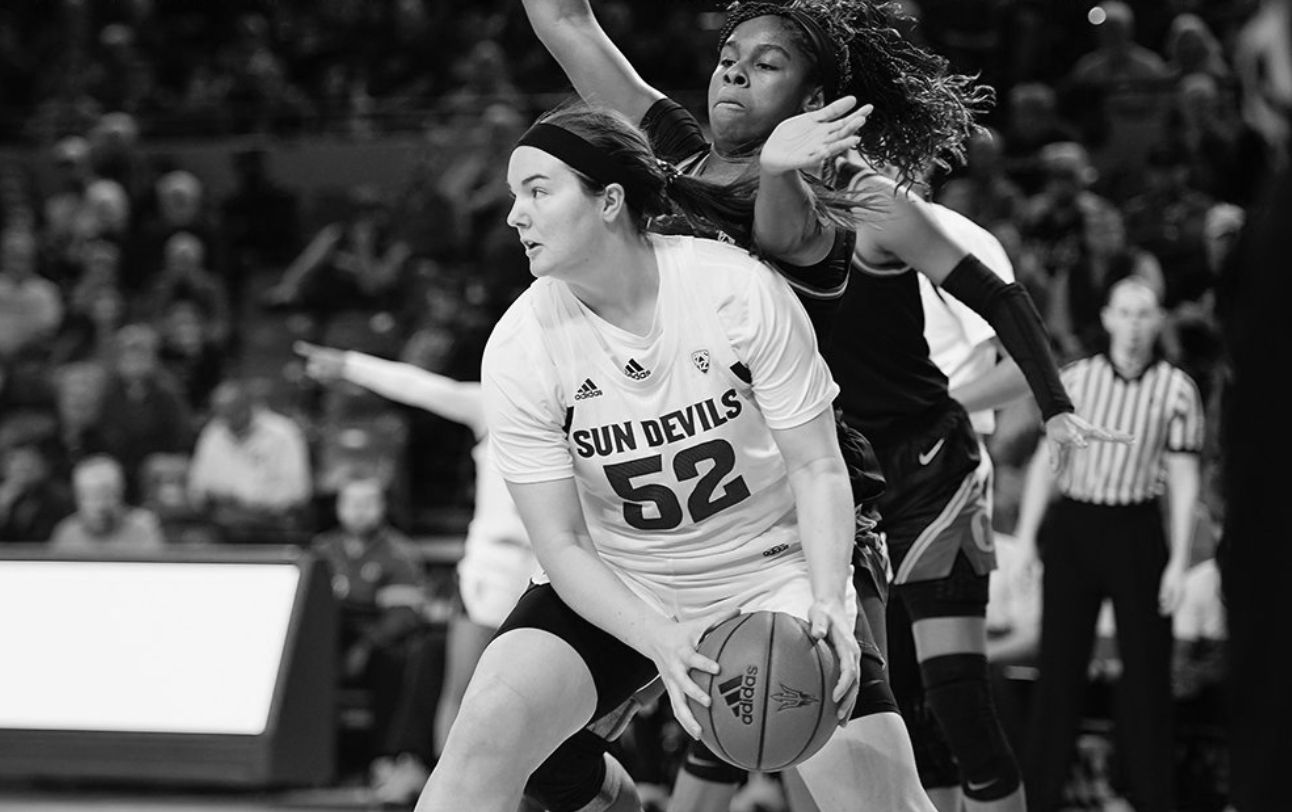 It's 2018, and ASU Women's basketball forward, Jamie Ruden, sits on a 2 and a half hour flight home to Tempe, AZ. Jamie and her team faced the Texas Longhorns in the NCAA Tournament in Austin, TX, but fell short 85-65. It wasn't the game she had just lost that gripped her mind on the flight home, though. It was the reality of her sin.
Ruden and her family started coming to Christ Community Church when she was in 1st grade. She dedicated her life to Christ shortly after being at CCC for a little while, and started playing basketball in elementary school (being a naturally taller kid had its perks). Her basketball career started taking off as she went into high school at John Marshall. From there, she quickly began getting recruited where she ultimately chose to go to ASU.
"With all the attention I was getting from recruiting and that taste of success constantly, I really made success and basketball an idol in my life," Ruden said.
Ruden broke her foot her Freshman year of college, and had a severe disc herniation injury from doing a lift with improper technique her Sophomore year. With both of these injuries taking Ruden out of the game, she wrestled with the question of, "If I can't play basketball, then who am I?"
On her flight back from the NCAA tournament her Sophomore year, she was gripped with the reality of her sin in a single moment.
"I knew that if I continued in this direction apart from Christ, I would just destroy myself," Ruden said.
She chatted with her mentor on the plane, Connie Deal with Athletes in Action, who pointed her to Romans 5:8 which says, "But God demonstrates his own love for us in this: While we were still sinners, Christ died for us." This led to Jamie praying a prayer to re-dedicate her life to Jesus.
Ruden said, "God I don't even want my life. You can have me. You can have everything. Whatever You do - whatever You're calling me to do, I'll go."
Immediately the lights turned on and her shame and darkness were no more. Just 2 days later, a teammate of hers invited her to a team huddle with Athletes in Action - going from complete isolation to being surrounded by a community of believers.
Deal said in a podcast interview earlier 2020, "She's now leading a Bible study with girls on the team that I don't meet with. She's sharing the gospel with girls. She's seen a couple girls come to Christ. She's discipling them - that's what it's about."
Ruden now works through Athletes in Action sports ministry and does campus ministry at ASU.
"I know God is going to continue to do good things," Ruden said, "I'm just excited to be a small part in that."
Learn more