WELCOME TO IMPACT
Welcome to Impact Student Ministries! We'
re passionate about reaching students for Christ.

UPCOMING EVENTS:
Mission Trip Bake Sale :: March 24 & 25, after weekend services
If you're going on a mission trip this summer then keep reading! Please donate five items to sell (examples of 1 items: 1 Half Dozen Cookies, 1 loaf banana bread, 1 soup in a jar, 1 Half dozen cupcakes, 1 Half dozen muffins). All food must be to the church by 5pm on Friday, March 23.
All Food items must have a label on it of what it is.
Please note if the food item has the following: nuts & what type, peanut butter, is gluten-free, etc.
We will price all the items.
We will need 3-4 students staffing the Bake Sale during each service.
Money will be split between all participants.
Retro Game Night :: Friday, April 6, 7-11:30pm in the Warehouse (6th-12th grade)
Life size Pac-man, Mario Kart, Battleship, & Candyland! A night that brings the best retro games to life! Food, friends, and crazy awesome people to hang out with. Don't forget to come decked out in your favorite 80's/90's gear!
Click here to register online for $5/person or $8 at the door.
Cardboard City Fundraiser :: April 27-28 (more details to come!)
NEW! Youth Church Camp: June 11-15 in Marion, Indiana at Indiana Wesleyan University (current 8-12 graders)
Click here for more information!


monthly calendar
Download a monthly calendar and stay up to date with everything going on.
when
Sunday, March 25th, 6:00pm
where
when
Sunday, April 8th, 6:00pm
where
when
Sunday, April 15th, 6:00pm
where
Student

Going somewhere with us? You'll need a health form.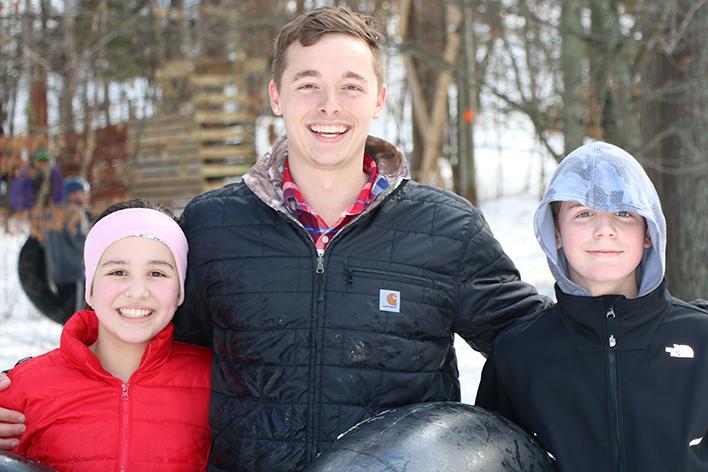 Students
This person hangs out with 6-12th graders at Impact Sunday Night, Life Groups, and other large group student ministry events.