WELCOME TO kidcity!
Welcome to kidcity! We partner with parents in laying the spiritual foundation for children to be life-long followers of Jesus Christ. We are committed to providing a safe and fun environment so children can grow and encounter a loving God.


Highlighted Events:
Registration for the 2020-21 AWANA year is now OPEN!
AWANA is an awesome night designed just for your kids! They will engage in games, Bible lessons, songs, and learning Bible verses. AWANA is for ages 3 - 6th grade.
In effort to stay within our COVID-19 guidelines, AWANA will begin the year virtually. We hope that as the year progresses this will change back to an in-person model. But for now, we will be providing your child with the materials needed to do AWANA from home. We are dedicated to making this as simple as possible for parents to implement at home and will be a support and resource along the way. For Sparks and T&T clubs, we will have verse coaches that will connect with your child virtually on a weekly basis to encourage them in their Bible memorization and digging in to God's word. Our goal in AWANA remains the same: we want to partner with parents in pointing kids to the know, love, and serve Christ.
Once you have signed up your child, you will be receiving additional information regarding implementation in the coming weeks.
American Heritage Girls 2020-2021 Registration
The American Heritage Girls Program enables your daughter to grow in her FAITH, cultivate a heart for SERVICE, and have more FUN than she can imagine. American Heritage Girls Troops participate in badge work, service projects, leadership opportunities, social and outdoor experiences. We meet from September and end in May with our Spring Ceremony. For more information, email Judy Gingerich at
when
Sunday, March 7th, 9:00am
when
Sunday, March 7th, 10:30am
when
Saturday, March 13th, 5:30pm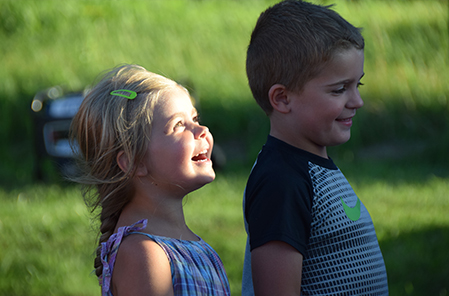 Children
This person helps with a variety of tasks on a weekly (but flexible) schedule weekdays Monday – Thursday.